Resources and information for submitting your timeslip while on a Travel, Local, PRN, Education, or Government assignment.
Timesheets
Below are timesheets available for download:
Local/Travel Assignment Weekly
Please note: some facilities
---
Weekly Timesheet Submission
Please upload a JPG of your timesheet to the Workforce Portal

Timesheets are due MONDAY by midnight for the previous week worked

Weekly Pay Day is on Fridays, but you may see a routine of direct deposit earlier, unless there is a holiday
---
Daily Timesheet Submission
Please upload a JPG of your timesheet to the Workforce Portal

Timesheets are due by 1:00PM CST

Daily Pay Day is the following business day, unless there is a holiday.
---
Government Timesheet Instructions
Timesheet calculator
For your convenience you may want to utilize a Free Time Card Calculator (Click here for a sample)
Your federal government division timesheet
Print copies of the official federal government timeslip that was sent to you with your first day instruction email, prior to arriving at the facility and use this one only.

Timesheets are due in the online portal no later than Mondays at midnight. Missing this deadline will cause delays in your weekly pay.

Weekly Pay Day is on Fridays, but you may see a routine of direct deposit earlier, unless there is a holiday.
Portal upload process
Follow all instructions as directed by the facility for internal approval of timesheets.
Clinicians should complete timesheet times daily to ensure records are accurate

Clinicians shall turn in this completed timesheet to the facility weekly according to the instructions given. (i.e., designated area drop-off, supervisor signature)

KEEP a copy of this timesheet for your records! You need to upload a copy!
Follow all instructions attached to your official federal government timesheet sent in your first day instruction email. Prior to weekly portal upload time:
If you receive the signed copy of your timesheet in time to meet the Monday at Midnight deadline, please upload in portal.

If you do not get the signed version of your weekly timesheet back by the portal due time for payroll - you may follow the exception to the rule process below.
"Exception to the rule"
If a clinician is on assignment at a facility that requires timeslips to be dropped off and verified before signing and then returned to the clinician at a later date, or the facility forwards the verified timeslip to our payroll office at a later date that may cause the clinician to miss the Monday at Midnight portal upload deadline, please follow these "Exceptions to the rule" instructions.
Keep a copy of the "unsigned" timesheet submitted to the facility for record.
This unsigned timesheet may be loaded in the Gifted payroll portal to prevent missing payroll portal upload deadline of Mondays at midnight.
HOWEVER, the clinician MUST:

Follow up with a signed version or have the facility send a signed version.

The facility signed version is the approved timesheet our office will use for paying and invoicing.
Please forward signed version to our office no later than Wednesday 10 a.m. This signed version can be emailed to: grprovernment@giftedhealth.com
Helpful Tips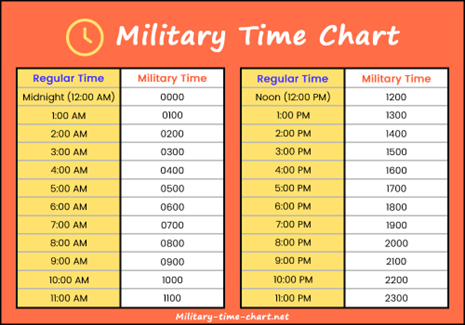 Monday Midnight is the magic time!

Watch the timesheet entry videos!

Write clearly!

Don't forget to hit "Submit" when you are done!

Do not enter any information on the mileage lines as this is reserved for home health only.

Do ensure your timesheet is legible and each day's total hours (start and end times) matches the total of hours that you have recorded as actually worked, less lunch. Timecard Calculator (Click here for a sample)

Do not enter time on days you do not actually work.

Lunches are auto deducted, unless the supervisor has initialed an approval directly on the timesheet.

There is no charge nurse pay for assigned clinicians.
Holidays and/or PTO/Sick requests:
The note section is for communication with our office. Feel free to make helpful comments in this area. (Remember the facility will get a copy with the invoice).
If you do not work a holiday - Do not put time in the clock in and out section. Simply write 'Holiday' on the note section. If this is an approved holiday at facility assigned, payroll will process accordingly.

If you work on a designated holiday, please put clock in and out times as normal and in the note, section please put +Holiday. This will alert payroll that you worked on the holiday.
PTO/Sick is earned when working.
Clinician may not have approved time to cover potions or all of missed time off.
Only put time in the in and out section if you actually worked a portion of the shifts.

In the note section please write 'PTO/Sick' and time will be calculated.
For complete details, refer to your assignment agreement.