Details for full-time Gifted Healthcare employees enrolled in 2023 medical coverage
Our medical coverage helps you maintain your well-being through preventive care and access to an extensive network of providers, as well as affordable prescription medication. Premium contributions for medical will be deducted from your paycheck on a pre-tax basis. Your level of coverage will determine your weekly contributions.
Eligibility
If you regularly work 30 or more hours per week, you are eligible for benefits. You won't be able to change your benefits until the next enrollment period unless you experience a Qualifying Life Event. If a Qualifying Life Event occurs, you have 30 days to request changes to your coverage.
United Healthcare
Phone: 866-633-2446
Website: http://www.myuhc.com
---
The chart below gives a summary of the medical PPO plan provided by United Healthcare as well as a breakdown of the reimbursement plan.
To see a current list of network providers online, visit www.myuhc.com.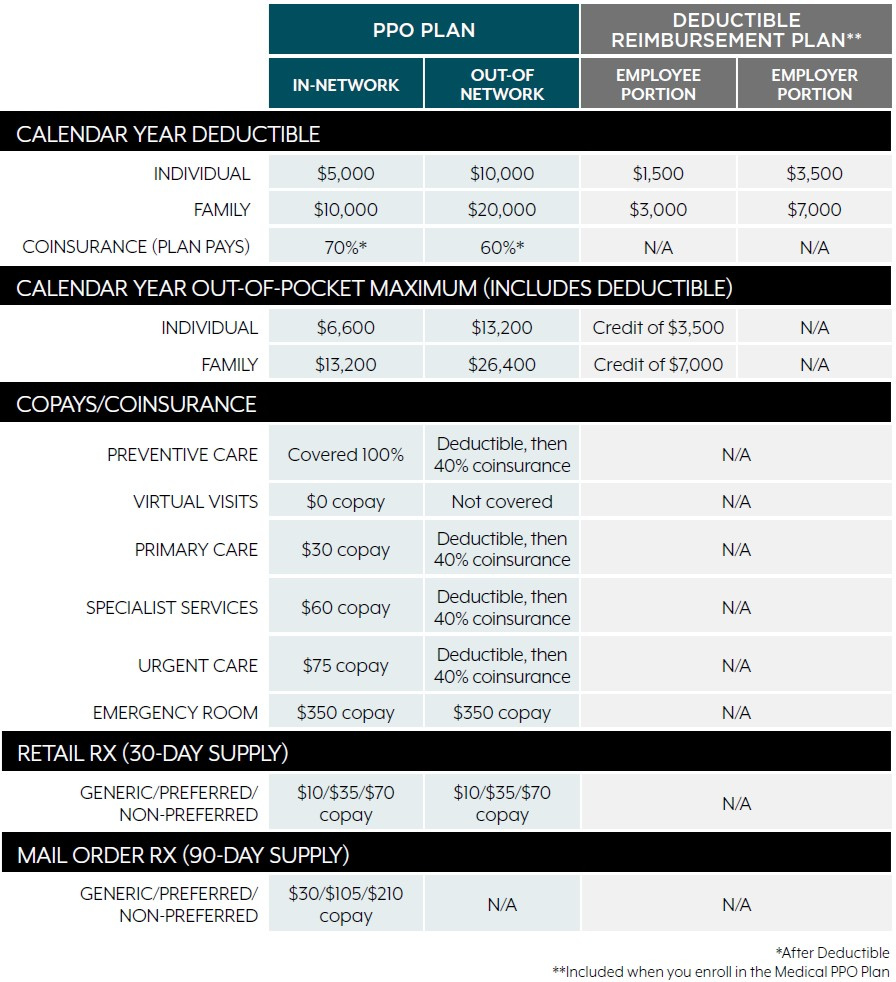 ---
Virtual Visits
Virtual Visits are available to you if you enroll in the medical PPO plan. When you're sick and need care quick, a Virtual Visit is a convenient way to start feeling better faster. With a Virtual Visit, you can see and talk to a doctor from your mobile device or computer - 24/7, no appointment needed and at no cost.
Use a Virtual Visit for the following minor needs:
Bladder infection/Urinary tract infection

Rash

Bronchitis

Sinus problems

Cold/flu

Sore throat

Fever

Stomachache

Pinkeye
Have the following items ready to register and complete your Virtual Visit:
Health plan ID card

Pharmacy location
You will NOT be charged a copay when you have a Virtual Visit through United Healthcare. To get started with a Virtual Visit, go to uhc.com/virtualvisits.